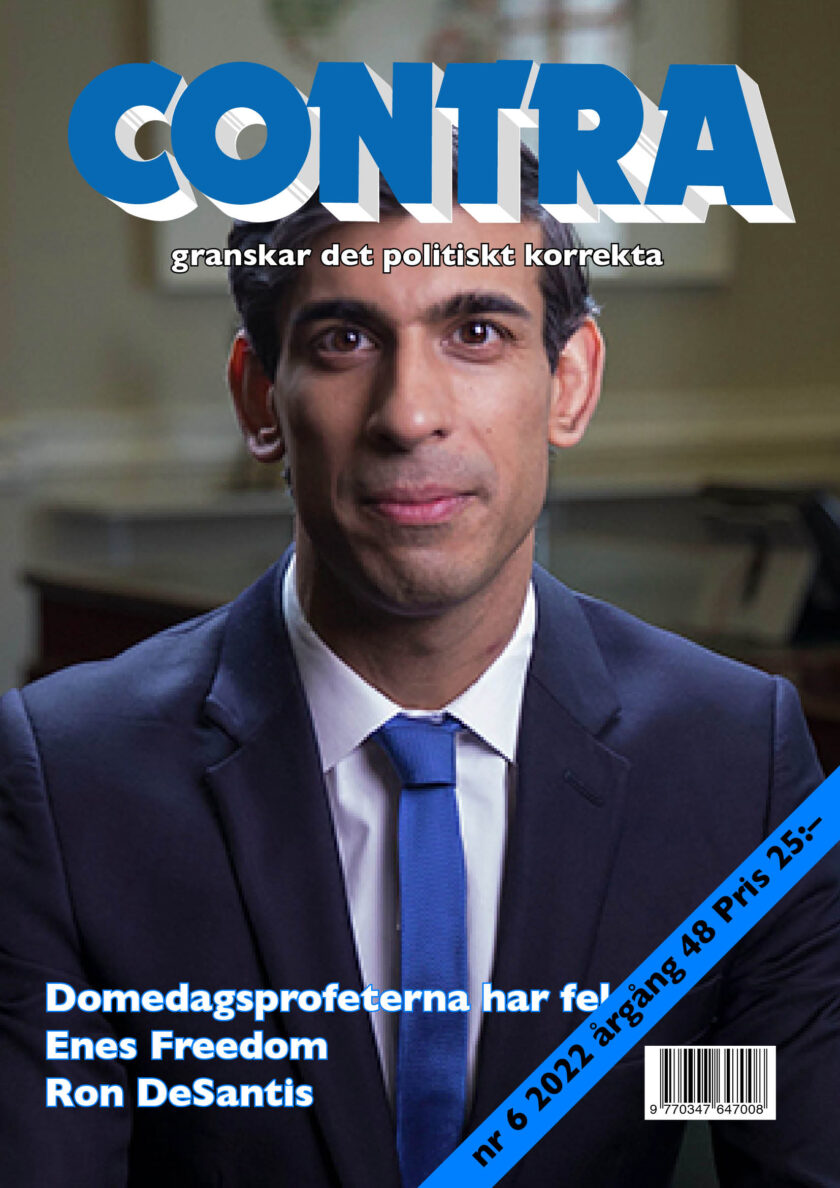 Leader: NATO or not?
The planned Swedish membership in NATO decreases the risk of a Russian attack. Which is a reason good enough for membership.
Interview with Enes Kanter Freedom (his surname was chosen when he became a US citizen)
Mr Freedom is one of the world's best basketball players and has engaged in politics during later years. Especially as a critic of president Recep Tayyip Erdogan of his native Turkey. Mr Freedom is interviewed on his views and activities.
Dan Ahlmark: The foundations of libertarianism
In two articles Dan Ahlmark explains his views on libertarianism. Here is his second article.
Ron DeSantis – governor of Florida and possible future US president
Ron DeSantis reached the top of US politics much thanks to support from Donald Trump. But when Trump has lost in influence DeSantis has distanced himeself from the former president. In opinion polls he is far ahead of Trump and he won the govermnor's election in 2022 by a margin of 29 perecentage points.
Doomsday prophets are mistaken
Many think that the doomsday is close because of the statements of doomsday prophets that claim an imminent climate catastrophe. But the doomsday prophets are wrong.
The threat against free speech and democracy
The first amendment of the US constitution, free speech, is more and more threatened and "inconvenient" speakers are banned. We must respect the views of others and be prepared to listen to them.